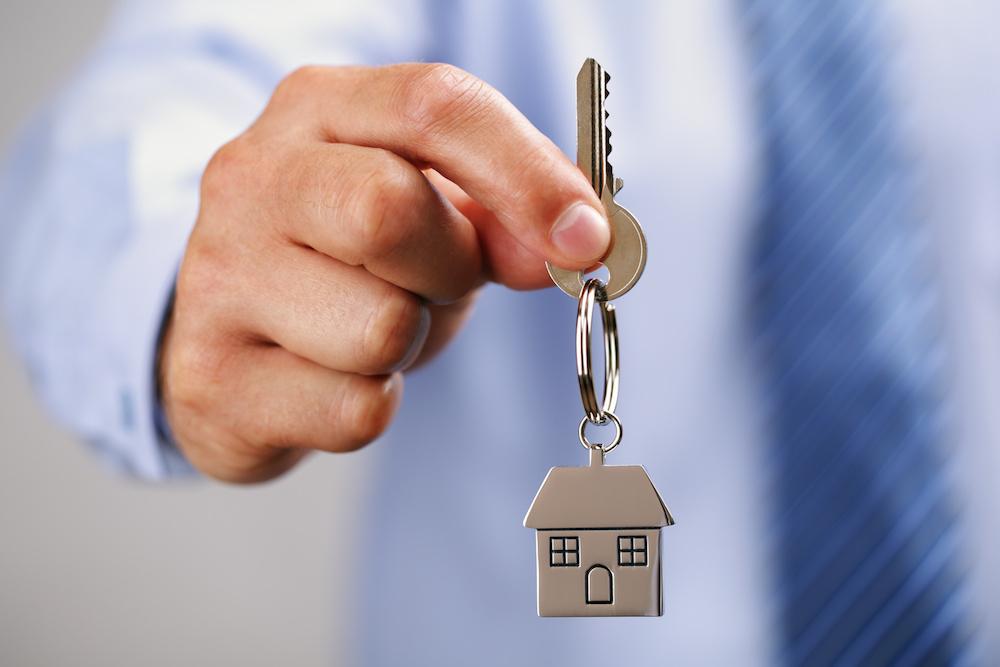 One in 564 properties in Milwaukee County started the foreclosure process during the first quarter of the year -- the 128th highest foreclosure rate among metropolitan statistical areas nationwide, according to an ATTOM Data Solutions analysis of property data.
A total of 741 properties in the state had foreclosure filings during the first three months of 2019, the data showed. That's out of 418,013 housing units statewide. The foreclosure rate in the metro area was down 17.3 percent from the same period a year earlier.
In making the assessment, ATTOM Data ranked 220 MSAs with populations of at least 200,000.
Nationwide, nearly 162,000 properties began the foreclosure process in the first quarter, a 14.74 percent decrease over the first quarter of 2018, according to the company.
---
MSA Foreclosure Activity in Q1 2019
| | | | | | | |
| --- | --- | --- | --- | --- | --- | --- |
| Rank | County Name | State Name | Housing Units | Q1 2019 Properties with Foreclosure Filings | Foreclosure Rate (Housing Units Per Foreclosure Filing) | % Change From Q1 2018 |
| 1 | Cumberland | Tennessee | 29,072 | 367 | 79 | 1,495.65 |
| 2 | Cumberland | New Jersey | 56,332 | 497 | 113 | 50.15 |
| 3 | Atlantic | New Jersey | 127,809 | 722 | 177 | -36.16 |
| 4 | Warren | New Jersey | 45,398 | 257 | 177 | -11.68 |
| 5 | Gloucester | New Jersey | 112,516 | 577 | 195 | -29.63 |
| 6 | Sussex | New Jersey | 62,275 | 311 | 200 | -30.43 |
| 7 | Burlington | New Jersey | 178,178 | 815 | 219 | -29.44 |
| 8 | Camden | New Jersey | 205,883 | 939 | 219 | -35.64 |
| 9 | Prince George's County | Maryland | 330,326 | 1,463 | 226 | -2.40 |
| 10 | Charles | Maryland | 58,883 | 259 | 227 | 57.93 |
| 11 | Onslow | North Carolina | 77,453 | 309 | 251 | -16.26 |
| 12 | Baltimore City | Maryland | 294,858 | 1,125 | 262 | -11.63 |
| 13 | Ocean | New Jersey | 281,171 | 1,075 | 262 | -13.72 |
| 14 | Portsmouth City | Virginia | 40,889 | 154 | 266 | -13.48 |
| 15 | Salem | New Jersey | 27,584 | 102 | 270 | -55.84 |
| 16 | Osceola | Florida | 139,796 | 482 | 290 | 79.85 |
| 17 | Dorchester | South Carolina | 59,038 | 203 | 291 | -22.22 |
| 18 | Kent | Delaware | 69,506 | 234 | 297 | -12.36 |
| 19 | Orange | New York | 141,493 | 472 | 300 | -32.86 |
| 20 | Calvert | Maryland | 34,785 | 114 | 305 | 35.71 |
| 21 | Kendall | Illinois | 41,463 | 133 | 312 | -22.67 |
| 22 | Madison | Illinois | 118,806 | 381 | 312 | 13.06 |
| 23 | Suffolk | New York | 574,342 | 1,806 | 318 | -26.20 |
| 24 | Richland | South Carolina | 169,161 | 529 | 320 | -11.69 |
| 25 | Clay | Florida | 78,815 | 242 | 326 | 49.38 |
| 26 | Will | Illinois | 241,498 | 737 | 328 | -18.92 |
| 27 | Putnam | New York | 38,578 | 116 | 333 | -15.94 |
| 28 | Hernando | Florida | 85,726 | 256 | 335 | 62.03 |
| 29 | Polk | Florida | 288,797 | 854 | 338 | 62.05 |
| 30 | Tazewell | Illinois | 58,584 | 173 | 339 | 25.36 |
| 31 | Lake | Indiana | 211,379 | 619 | 341 | 29.50 |
| 32 | Sandoval | New Mexico | 55,163 | 162 | 341 | -7.95 |
| 33 | Mercer | New Jersey | 144,385 | 419 | 345 | -42.52 |
| 34 | Newton | Georgia | 38,713 | 110 | 352 | -26.67 |
| 35 | New Castle | Delaware | 221,003 | 626 | 353 | -21.06 |
| 36 | Philadelphia | Pennsylvania | 679,876 | 1,918 | 354 | 1.75 |
| 37 | Wicomico | Maryland | 42,146 | 116 | 363 | 8.41 |
| 38 | Union | New Jersey | 201,442 | 550 | 366 | -38.41 |
| 39 | Duval | Florida | 399,736 | 1,088 | 367 | 13.22 |
| 40 | Winnebago | Illinois | 125,800 | 342 | 368 | -11.17 |
| 41 | Santa Rosa | Florida | 69,166 | 187 | 370 | -4.10 |
| 42 | Bergen | New Jersey | 355,632 | 957 | 372 | -7.18 |
| 43 | Saint Clair | Illinois | 119,355 | 319 | 374 | 0.31 |
| 44 | Essex | New Jersey | 315,186 | 841 | 375 | -31.57 |
| 45 | Mchenry | Illinois | 117,813 | 311 | 379 | -24.88 |
| 46 | Highlands | Florida | 55,502 | 146 | 380 | 65.91 |
| 47 | Montgomery | Ohio | 254,840 | 669 | 381 | -7.72 |
| 48 | La Salle | Illinois | 50,087 | 130 | 385 | 35.42 |
| 49 | Peoria | Illinois | 83,753 | 217 | 386 | -29.77 |
| 50 | Hillsborough | Florida | 563,638 | 1,432 | 394 | 39.98 |
| 51 | Cuyahoga | Ohio | 619,305 | 1,560 | 397 | -26.17 |
| 52 | Ashtabula | Ohio | 46,118 | 116 | 398 | -26.11 |
| 53 | Lake | Illinois | 262,553 | 658 | 399 | -6.00 |
| 54 | Lorain | Ohio | 129,717 | 325 | 399 | -12.40 |
| 55 | Lucas | Ohio | 202,852 | 508 | 399 | -15.61 |
| 56 | De Kalb | Illinois | 41,143 | 100 | 411 | -11.50 |
| 57 | Flagler | Florida | 50,279 | 122 | 412 | 67.12 |
| 58 | Delaware | Pennsylvania | 223,769 | 543 | 412 | -19.91 |
| 59 | Kenton | Kentucky | 69,484 | 167 | 416 | -20.10 |
| 60 | Kern | California | 293,548 | 704 | 417 | -16.59 |
| 61 | Cecil | Maryland | 42,487 | 102 | 417 | 64.52 |
| 62 | Nassau | New York | 471,031 | 1,128 | 418 | -28.02 |
| 63 | Cumberland | North Carolina | 145,090 | 347 | 418 | -23.90 |
| 64 | Marion | Florida | 166,357 | 396 | 420 | 60.98 |
| 65 | Saint Marys | Maryland | 43,834 | 104 | 421 | -8.77 |
| 66 | Henry | Georgia | 78,971 | 187 | 422 | -17.98 |
| 67 | Rock Island | Illinois | 66,063 | 156 | 423 | -7.69 |
| 68 | Passaic | New Jersey | 176,843 | 418 | 423 | -40.79 |
| 69 | Cook | Illinois | 2,183,987 | 5,112 | 427 | -16.03 |
| 70 | Citrus | Florida | 78,825 | 184 | 428 | 33.33 |
| 71 | Lexington | South Carolina | 121,036 | 282 | 429 | -23.58 |
| 72 | Summit | Ohio | 245,731 | 572 | 430 | -16.25 |
| 73 | Aiken | South Carolina | 75,249 | 175 | 430 | -6.91 |
| 74 | Broward | Florida | 818,382 | 1,900 | 431 | 19.80 |
| 75 | Trumbull | Ohio | 95,777 | 222 | 431 | -25.00 |
| 76 | Sumter | South Carolina | 47,565 | 110 | 432 | 6.80 |
| 77 | Monmouth | New Jersey | 260,524 | 600 | 434 | -46.86 |
| 78 | Berkeley | South Carolina | 80,049 | 184 | 435 | -18.58 |
| 79 | Hunterdon | New Jersey | 49,984 | 114 | 438 | -29.19 |
| 80 | Sussex | Delaware | 132,980 | 303 | 439 | 16.99 |
| 81 | Florence | South Carolina | 59,722 | 135 | 442 | -7.53 |
| 82 | Washington | Maryland | 61,245 | 138 | 444 | -3.50 |
| 83 | Escambia | Florida | 139,751 | 312 | 448 | -5.17 |
| 84 | Cape May | New Jersey | 99,014 | 221 | 448 | -3.49 |
| 85 | Berks | Pennsylvania | 166,350 | 365 | 456 | -8.29 |
| 86 | Okaloosa | Florida | 95,651 | 209 | 458 | -5.00 |
| 87 | Palm Beach | Florida | 678,673 | 1,477 | 459 | 39.21 |
| 88 | Baltimore | Maryland | 336,358 | 733 | 459 | -22.43 |
| 89 | Miami-Dade | Florida | 1,008,908 | 2,160 | 467 | 19.80 |
| 90 | Shasta | California | 78,211 | 167 | 468 | -7.73 |
| 91 | Middlesex | New Jersey | 299,753 | 628 | 477 | -35.79 |
| 92 | Muscogee | Georgia | 84,150 | 176 | 478 | 17.33 |
| 93 | Kane | Illinois | 185,566 | 386 | 481 | -16.81 |
| 94 | Orange | Florida | 517,631 | 1,075 | 482 | 68.76 |
| 95 | Spartanburg | South Carolina | 126,296 | 256 | 493 | -27.07 |
| 96 | Oklahoma | Oklahoma | 332,716 | 673 | 494 | -5.87 |
| 97 | Pinellas | Florida | 506,468 | 1,024 | 495 | 23.67 |
| 98 | Rockland | New York | 105,530 | 213 | 495 | -16.14 |
| 99 | Harford | Maryland | 98,853 | 199 | 497 | -21.34 |
| 100 | Charlotte | Florida | 102,657 | 205 | 501 | 41.38 |
| 101 | Jefferson | Texas | 107,716 | 215 | 501 | 61.65 |
| 102 | York | South Carolina | 102,383 | 203 | 504 | -14.35 |
| 103 | Caddo | Louisiana | 112,901 | 221 | 511 | 45.39 |
| 104 | Jefferson | Missouri | 89,979 | 176 | 511 | 4.76 |
| 105 | Bossier | Louisiana | 55,257 | 108 | 512 | 77.05 |
| 106 | Comanche | Oklahoma | 51,669 | 101 | 512 | -10.62 |
| 107 | Montgomery | Tennessee | 78,320 | 153 | 512 | -12.07 |
| 108 | Litchfield | Connecticut | 88,068 | 171 | 515 | -3.93 |
| 109 | Anne Arundel | Maryland | 220,641 | 424 | 520 | -16.21 |
| 110 | Bibb | Georgia | 70,248 | 134 | 524 | 39.58 |
| 111 | Medina | Ohio | 71,310 | 136 | 524 | -11.11 |
| 112 | Clayton | Georgia | 105,058 | 199 | 528 | -41.12 |
| 113 | Bernalillo | New Mexico | 291,099 | 547 | 532 | -31.11 |
| 114 | New Haven | Connecticut | 365,546 | 683 | 535 | -2.98 |
| 115 | Cochise | Arizona | 60,653 | 113 | 537 | -16.91 |
| 116 | Butler | Ohio | 150,523 | 279 | 540 | -26.77 |
| 117 | Saint Johns | Florida | 100,322 | 185 | 542 | 48.00 |
| 118 | Anderson | South Carolina | 86,796 | 160 | 542 | -15.34 |
| 119 | San Bernardino | California | 711,900 | 1,311 | 543 | -17.96 |
| 120 | Richmond | Georgia | 87,732 | 161 | 545 | 28.80 |
| 121 | Richmond | New York | 179,179 | 328 | 546 | -48.43 |
| 122 | Hampden | Massachusetts | 193,332 | 351 | 551 | -20.41 |
| 123 | Lee | Florida | 383,224 | 691 | 555 | 7.63 |
| 124 | Brevard | Florida | 274,602 | 492 | 558 | 28.13 |
| 125 | Jefferson | Kentucky | 341,885 | 613 | 558 | -23.57 |
| 126 | Hamilton | Ohio | 378,156 | 676 | 559 | -9.26 |
| 127 | Clark | Nevada | 877,617 | 1,562 | 562 | -18.98 |
| 128 | Milwaukee | Wisconsin | 418,013 | 741 | 564 | -17.30 |
| 129 | Dutchess | New York | 120,136 | 212 | 567 | -25.87 |
| 130 | Riverside | California | 826,704 | 1,444 | 573 | -30.61 |
| 131 | Carroll | Maryland | 63,211 | 110 | 575 | 6.80 |
| 132 | Tulsa | Oklahoma | 278,844 | 482 | 579 | -25.85 |
| 133 | Tulare | California | 146,712 | 253 | 580 | -9.64 |
| 134 | Hartford | Connecticut | 377,840 | 648 | 583 | -7.95 |
| 135 | Penobscot | Maine | 75,217 | 129 | 583 | -3.01 |
| 136 | Porter | Indiana | 67,777 | 116 | 584 | -24.18 |
| 137 | Bucks | Pennsylvania | 248,873 | 425 | 586 | -17.64 |
| 138 | Allegheny | Pennsylvania | 596,504 | 1,008 | 592 | -9.84 |
| 139 | Greenville | South Carolina | 204,777 | 346 | 592 | -12.18 |
| 140 | Guilford | North Carolina | 225,009 | 375 | 600 | -22.20 |
| 141 | Bell | Texas | 136,088 | 227 | 600 | -9.20 |
| 142 | Newport News City | Virginia | 77,442 | 129 | 600 | -6.52 |
| 143 | Fairfield | Connecticut | 369,044 | 613 | 602 | 4.97 |
| 144 | East Baton Rouge | Louisiana | 192,159 | 319 | 602 | 57.14 |
| 145 | Fairfield | Ohio | 60,202 | 100 | 602 | -20.00 |
| 146 | El Paso | Texas | 289,883 | 479 | 605 | -14.46 |
| 147 | Pasco | Florida | 237,481 | 391 | 607 | -24.08 |
| 148 | Frederick | Maryland | 94,688 | 156 | 607 | 19.08 |
| 149 | Stark | Ohio | 166,207 | 274 | 607 | -27.32 |
| 150 | Montgomery | Alabama | 103,967 | 171 | 608 | -32.14 |
| 151 | Somerset | New Jersey | 125,762 | 207 | 608 | -33.23 |
| 152 | Mahoning | Ohio | 111,499 | 183 | 609 | -28.24 |
| 153 | Du Page | Illinois | 358,421 | 579 | 619 | -17.76 |
| 154 | Broome | New York | 90,727 | 145 | 626 | -0.68 |
| 155 | Ulster | New York | 84,647 | 135 | 627 | -18.67 |
| 156 | Westchester | New York | 373,236 | 595 | 627 | 0.17 |
| 157 | Rensselaer | New York | 72,663 | 114 | 637 | -33.33 |
| 158 | Nueces | Texas | 146,962 | 230 | 639 | 164.37 |
| 159 | Mobile | Alabama | 182,505 | 285 | 640 | -9.24 |
| 160 | Seminole | Florida | 186,869 | 291 | 642 | 34.10 |
| 161 | Plymouth | Massachusetts | 204,764 | 319 | 642 | -27.17 |
| 162 | Albany | New York | 140,088 | 218 | 643 | -23.24 |
| 163 | Sarasota | Florida | 234,414 | 364 | 644 | 38.93 |
| 164 | Greene | Missouri | 130,915 | 203 | 645 | 61.11 |
| 165 | Forsyth | North Carolina | 161,856 | 251 | 645 | -38.63 |
| 166 | Manatee | Florida | 183,774 | 284 | 647 | 38.54 |
| 167 | Volusia | Florida | 258,019 | 398 | 648 | -4.10 |
| 168 | Greene | Ohio | 69,576 | 107 | 650 | -24.11 |
| 169 | Monroe | Pennsylvania | 81,125 | 124 | 654 | -32.61 |
| 170 | Ouachita | Louisiana | 67,092 | 102 | 658 | 22.89 |
| 171 | Lake | Ohio | 102,362 | 155 | 660 | -17.11 |
| 172 | Worcester | Massachusetts | 332,532 | 503 | 661 | -20.66 |
| 173 | Jefferson | Alabama | 306,110 | 462 | 663 | -45.33 |
| 174 | Franklin | Ohio | 546,040 | 821 | 665 | -17.57 |
| 175 | Brazoria | Texas | 130,392 | 196 | 665 | 97.98 |
| 176 | Morris | New Jersey | 191,642 | 287 | 668 | -33.10 |
| 177 | Clermont | Ohio | 82,400 | 123 | 670 | -28.90 |
| 178 | Horry | South Carolina | 198,229 | 296 | 670 | 11.28 |
| 179 | Monroe | New York | 325,818 | 485 | 672 | -27.07 |
| 180 | Fresno | California | 326,213 | 482 | 677 | -24.69 |
| 181 | Bexar | Texas | 683,786 | 1,006 | 680 | -15.18 |
| 182 | Solano | California | 155,973 | 228 | 684 | 338.46 |
| 183 | Alamance | North Carolina | 69,049 | 101 | 684 | -15.83 |
| 184 | Hawaii | Hawaii | 86,348 | 126 | 685 | -16.56 |
| 185 | Cleveland | Oklahoma | 112,483 | 164 | 686 | -26.13 |
| 186 | Genesee | Michigan | 191,958 | 276 | 696 | 2.99 |
| 187 | Beaufort | South Carolina | 96,401 | 138 | 699 | -13.75 |
| 188 | Stanislaus | California | 180,755 | 256 | 706 | -14.95 |
| 189 | Montgomery | Texas | 203,904 | 289 | 706 | 36.32 |
| 190 | Mclean | Illinois | 71,852 | 101 | 711 | 17.44 |
| 191 | Fort Bend | Texas | 233,699 | 328 | 712 | 52.56 |
| 192 | Marion | Indiana | 421,152 | 590 | 714 | -37.89 |
| 193 | Alachua | Florida | 115,282 | 161 | 716 | 20.15 |
| 194 | Lackawanna | Pennsylvania | 98,938 | 136 | 727 | 23.64 |
| 195 | Hinds | Mississippi | 104,131 | 143 | 728 | 22.22 |
| 196 | Pitt | North Carolina | 77,843 | 107 | 728 | -5.31 |
| 197 | Saint Louis | Missouri | 439,403 | 595 | 738 | -18.72 |
| 198 | New London | Connecticut | 122,599 | 166 | 739 | -29.66 |
| 199 | Saint Lucie | Florida | 138,923 | 188 | 739 | -6.93 |
| 200 | Indian River | Florida | 78,469 | 106 | 740 | -5.36 |
| 201 | Dekalb | Georgia | 307,776 | 416 | 740 | -41.90 |
| 202 | Gaston | North Carolina | 91,011 | 122 | 746 | -28.65 |
| 203 | Chesapeake City | Virginia | 88,856 | 119 | 747 | -20.13 |
| 204 | Pulaski | Arkansas | 182,288 | 243 | 750 | -14.44 |
| 205 | Lake | Florida | 151,295 | 201 | 753 | 27.22 |
| 206 | St Joseph | Indiana | 116,078 | 153 | 759 | -20.73 |
| 207 | Virginia Beach City | Virginia | 182,723 | 239 | 765 | -26.91 |
| 208 | Dona Ana | New Mexico | 86,218 | 112 | 770 | -12.50 |
| 209 | York | Pennsylvania | 182,686 | 237 | 771 | -37.14 |
| 210 | Montgomery | Pennsylvania | 331,100 | 429 | 772 | -45.42 |
| 211 | Bay | Florida | 101,437 | 131 | 774 | -29.57 |
| 212 | Shelby | Alabama | 85,043 | 109 | 780 | -36.63 |
| 213 | Martin | Florida | 79,523 | 102 | 780 | 36.00 |
| 214 | Wayne | Michigan | 815,472 | 1,040 | 784 | 0.68 |
| 215 | Madison | Alabama | 157,000 | 199 | 789 | -11.56 |
| 216 | Polk | Iowa | 193,987 | 245 | 792 | -36.86 |
| 217 | Linn | Iowa | 95,706 | 120 | 798 | -9.77 |
| 218 | Webb | Texas | 80,021 | 100 | 800 | -9.91 |
| 219 | Bristol | Massachusetts | 233,550 | 291 | 803 | -28.85 |
| 220 | Prince William | Virginia | 145,961 | 180 | 811 | -26.23 |
| 221 | Oneida | New York | 104,998 | 129 | 814 | -4.44 |
| 222 | Shelby | Tennessee | 403,206 | 491 | 821 | -31.81 |
| 223 | Harris | Texas | 1,714,340 | 2,076 | 826 | 11.91 |
| 224 | Galveston | Texas | 142,115 | 171 | 831 | 31.54 |
| 225 | Howard | Maryland | 116,493 | 139 | 838 | -23.20 |
| 226 | Erie | New York | 425,716 | 507 | 840 | 69.57 |
| 227 | Dauphin | Pennsylvania | 123,197 | 146 | 844 | -11.52 |
| 228 | Fulton | Georgia | 456,265 | 539 | 847 | -5.60 |
| 229 | Saratoga | New York | 103,766 | 122 | 851 | -31.07 |
| 230 | Charleston | South Carolina | 181,326 | 213 | 851 | -16.47 |
| 231 | Collier | Florida | 207,403 | 242 | 857 | 32.97 |
| 232 | Mecklenburg | North Carolina | 427,292 | 496 | 861 | -34.99 |
| 233 | Chesterfield | Virginia | 127,750 | 148 | 863 | -29.19 |
| 234 | Sacramento | California | 564,349 | 653 | 864 | -24.07 |
| 235 | Tarrant | Texas | 748,333 | 847 | 884 | -32.35 |
| 236 | Jefferson | Louisiana | 188,528 | 211 | 893 | -49.88 |
| 237 | Lancaster | Pennsylvania | 208,751 | 233 | 896 | -14.65 |
| 238 | Utah | Utah | 163,289 | 180 | 907 | 20.00 |
| 239 | Champaign | Illinois | 90,783 | 100 | 908 | 9.89 |
| 240 | Saint Louis City | Missouri | 176,159 | 193 | 913 | -5.85 |
| 241 | Ingham | Michigan | 122,718 | 134 | 916 | -27.17 |
| 242 | Anchorage | Alaska | 115,748 | 126 | 919 | -39.71 |
| 243 | Washoe | Nevada | 191,068 | 207 | 923 | -2.82 |
| 244 | Norfolk City | Virginia | 96,700 | 104 | 930 | -35.00 |
| 245 | Anoka | Minnesota | 130,250 | 139 | 937 | -19.65 |
| 246 | Leon | Florida | 127,813 | 136 | 940 | -37.04 |
| 247 | Chatham | Georgia | 123,555 | 131 | 943 | 70.13 |
| 248 | Saint Tammany | Louisiana | 100,551 | 106 | 949 | -16.54 |
| 249 | Weld | Colorado | 104,147 | 109 | 955 | 17.20 |
| 250 | Onondaga | New York | 206,707 | 214 | 966 | -28.19 |
| 251 | Douglas | Nebraska | 229,717 | 237 | 969 | -18.28 |
| 252 | Hidalgo | Texas | 267,791 | 276 | 970 | -1.08 |
| 253 | Luzerne | Pennsylvania | 149,737 | 153 | 979 | -29.49 |
| 254 | Pinal | Arizona | 168,786 | 171 | 987 | -14.93 |
| 255 | Salt Lake | Utah | 384,127 | 386 | 995 | -6.31 |
| 256 | Northampton | Pennsylvania | 122,452 | 122 | 1,004 | -37.44 |
| 257 | Westmoreland | Pennsylvania | 169,894 | 169 | 1,005 | -24.22 |
| 258 | Providence | Rhode Island | 265,807 | 264 | 1,007 | 3.94 |
| 259 | Adams | Colorado | 169,275 | 167 | 1,014 | 0.60 |
| 260 | Montgomery | Maryland | 386,587 | 379 | 1,020 | -2.82 |
| 261 | Contra Costa | California | 409,117 | 398 | 1,028 | -29.56 |
| 262 | Hudson | New Jersey | 277,742 | 269 | 1,032 | -40.35 |
| 263 | Williamson | Texas | 181,263 | 174 | 1,042 | 6.75 |
| 264 | Marion | Oregon | 124,317 | 117 | 1,063 | -4.10 |
| 265 | Wake | North Carolina | 411,632 | 380 | 1,083 | -32.98 |
| 266 | Essex | Massachusetts | 311,179 | 286 | 1,088 | -29.38 |
| 267 | Placer | California | 159,667 | 146 | 1,094 | -10.98 |
| 268 | Orleans | Louisiana | 191,633 | 173 | 1,108 | -22.42 |
| 269 | Queens | New York | 850,422 | 767 | 1,109 | 34.33 |
| 270 | Maricopa | Arizona | 1,699,628 | 1,530 | 1,111 | -47.35 |
| 271 | Dallas | Texas | 985,738 | 886 | 1,113 | -26.66 |
| 272 | Pierce | Washington | 339,302 | 301 | 1,127 | -10.15 |
| 273 | Gwinnett | Georgia | 302,157 | 267 | 1,132 | -42.95 |
| 274 | Denton | Texas | 290,621 | 256 | 1,135 | -3.40 |
| 275 | Waukesha | Wisconsin | 163,755 | 144 | 1,137 | -16.28 |
| 276 | San Diego | California | 1,195,868 | 1,040 | 1,150 | 16.33 |
| 277 | Jackson | Missouri | 318,178 | 276 | 1,153 | -39.61 |
| 278 | Pima | Arizona | 453,948 | 393 | 1,155 | -32.01 |
| 279 | San Luis Obispo | California | 120,182 | 104 | 1,156 | 477.78 |
| 280 | Cobb | Georgia | 295,227 | 254 | 1,162 | -15.61 |
| 281 | Macomb | Michigan | 362,764 | 311 | 1,166 | -38.17 |
| 282 | Los Angeles | California | 3,506,903 | 3,005 | 1,167 | 2.21 |
| 283 | Durham | North Carolina | 130,691 | 112 | 1,167 | -21.68 |
| 284 | Saint Charles | Missouri | 150,013 | 128 | 1,172 | -18.47 |
| 285 | Sedgwick | Kansas | 216,296 | 184 | 1,176 | -36.77 |
| 286 | El Paso | Colorado | 265,305 | 223 | 1,190 | -13.90 |
| 287 | District Of Columbia | District of Columbia | 308,161 | 258 | 1,194 | -31.20 |
| 288 | Erie | Pennsylvania | 120,871 | 101 | 1,197 | -32.21 |
| 289 | Cameron | Texas | 148,211 | 121 | 1,225 | -18.79 |
| 290 | Knox | Tennessee | 200,608 | 162 | 1,238 | -23.58 |
| 291 | Clackamas | Oregon | 163,650 | 132 | 1,240 | -36.84 |
| 292 | Henrico | Virginia | 135,397 | 109 | 1,242 | -14.17 |
| 293 | Barnstable | Massachusetts | 162,629 | 130 | 1,251 | -23.98 |
| 294 | Ventura | California | 285,997 | 228 | 1,254 | -13.31 |
| 295 | Norfolk | Massachusetts | 275,925 | 215 | 1,283 | -29.28 |
| 296 | Lane | Oregon | 160,440 | 125 | 1,284 | -10.71 |
| 297 | Santa Barbara | California | 155,339 | 120 | 1,294 | -9.77 |
| 298 | Kent | Michigan | 251,295 | 193 | 1,302 | -16.09 |
| 299 | Lehigh | Pennsylvania | 145,096 | 110 | 1,319 | -51.97 |
| 300 | Collin | Texas | 340,142 | 256 | 1,329 | -3.03 |
| 301 | Orange | California | 1,081,701 | 810 | 1,335 | -13.83 |
| 302 | Hamilton | Tennessee | 156,016 | 116 | 1,345 | -29.70 |
| 303 | Chester | Pennsylvania | 197,919 | 147 | 1,346 | -36.09 |
| 304 | Kings | New York | 1,028,383 | 761 | 1,351 | -34.06 |
| 305 | Oakland | Michigan | 535,380 | 396 | 1,352 | -14.29 |
| 306 | Clark | Washington | 176,422 | 129 | 1,368 | 29.00 |
| 307 | Spokane | Washington | 211,007 | 152 | 1,388 | -17.39 |
| 308 | Dakota | Minnesota | 163,779 | 116 | 1,412 | 8.41 |
| 309 | Honolulu | Hawaii | 346,374 | 241 | 1,437 | 26.18 |
| 310 | Multnomah | Oregon | 337,821 | 221 | 1,529 | -0.45 |
| 311 | Bronx | New York | 524,488 | 337 | 1,556 | -45.91 |
| 312 | Snohomish | Washington | 302,725 | 194 | 1,560 | 25.16 |
| 313 | Ramsey | Minnesota | 218,928 | 140 | 1,564 | -33.96 |
| 314 | Arapahoe | Colorado | 246,011 | 153 | 1,608 | 2.68 |
| 315 | Hillsborough | New Hampshire | 169,289 | 104 | 1,628 | -22.39 |
| 316 | Middlesex | Massachusetts | 626,351 | 383 | 1,635 | -11.55 |
| 317 | Travis | Texas | 487,519 | 282 | 1,729 | 5.62 |
| 318 | Alameda | California | 596,898 | 333 | 1,792 | -19.57 |
| 319 | Washington | Oregon | 223,394 | 123 | 1,816 | -10.87 |
| 320 | Hennepin | Minnesota | 525,186 | 287 | 1,830 | -47.44 |
| 321 | Jefferson | Colorado | 236,666 | 117 | 2,023 | -0.85 |
| 322 | San Mateo | California | 275,109 | 126 | 2,183 | 425.00 |
| 323 | Denver | Colorado | 306,714 | 139 | 2,207 | 6.92 |
| 324 | Dane | Wisconsin | 226,189 | 102 | 2,218 | -12.07 |
| 325 | Fairfax | Virginia | 411,223 | 175 | 2,350 | -34.94 |
| 326 | Davidson | Tennessee | 299,704 | 119 | 2,519 | -33.89 |
| 327 | King | Washington | 902,107 | 325 | 2,776 | -1.52 |
| 328 | Santa Clara | California | 658,409 | 236 | 2,790 | -19.18 |
| 329 | Suffolk | Massachusetts | 328,662 | 115 | 2,858 | -19.01 |
Source: ATTOM Data Solutions